News from Dark Troll Festival
---
News Message from 17.06.2022
Wahrer Lukas
Report by the wahre Lukas *german only*

https://www.youtube.com/watch?v=JfOEhMVtyzc
---
News Message from 17.06.2022
Aftermovie
Aftermovie from this year's Dark Troll. What great memories and shots.
Many thanks to Scrutius for capturing these wonderful moments!

https://youtu.be/R7NclZo4_Lg
---
News Message from 02.06.2022
Thank you!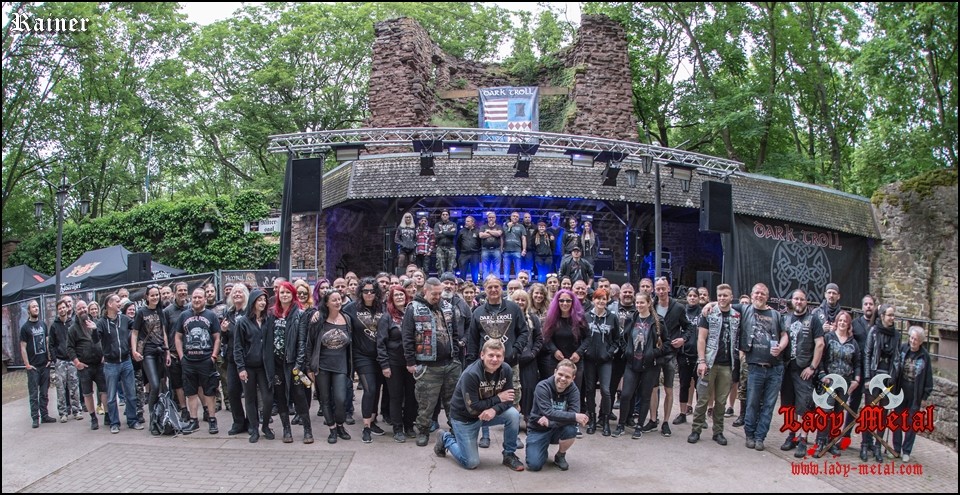 A bit late, but better than never.
We first had to process all these great impressions, besides, there is always a little bit to do afterwards.
Once again, we have to say a huge thank you to everyone involved. The bands were awesome, all the Bornstedt people made sure everything went smoothly, the security and paramedics made sure we were safe, and the vendors provided us with delicious food and great merch.
But most of all we can only say 1000x thanks to our wonderful crew again. You did a great job, created a great atmosphere and made sure everything went smoothly. The same goes for you the guests! Thank you for all your support and loyalty. Without you we could not organize the festival. The conversations with you, the happy faces we look into and the more than fantastic atmosphere you spread are simply unique!
Here is a nice crew picture from this year \m/
---
News Message from 24.05.2022
Last Minute Update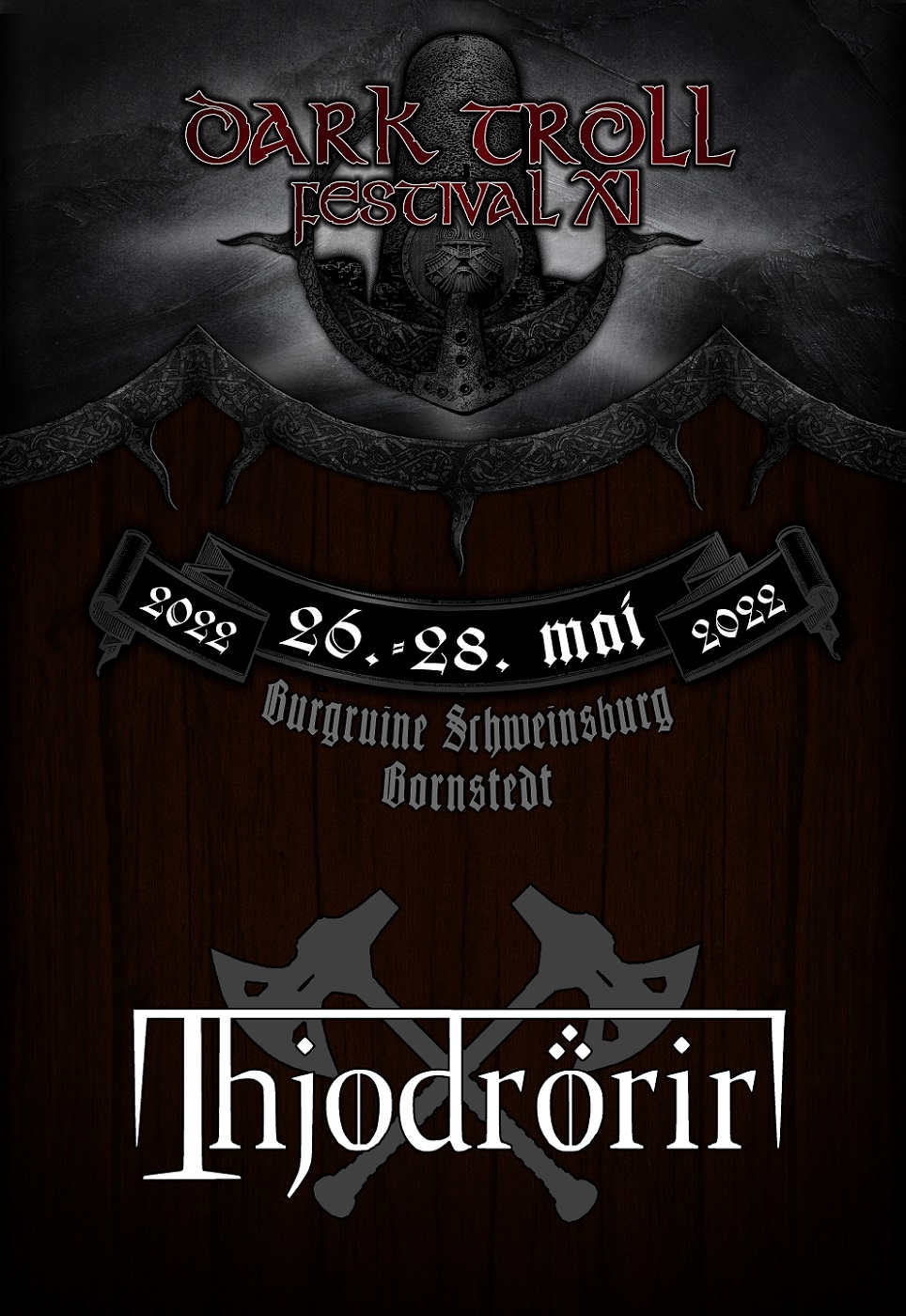 Last Minute Update!
Hello everyone we have some bad news and some good news:
The bad:
Khors unfortunately didn't get an answer from the Ukrainian Ministry of Culture until today despite a letter and several mails from us and the band. This means that in all likelihood they will not be able to perform and will hopefully be able to make up for their show in 2023. Stay strong our friends!
Nordic Raid will also not be able to perform because their drummer unfortunately has a positive Covid test result since last night. Again, like the other bands we had to cancel this year, we hope they can make up for their show in 2023. We wish a good recovery and hopefully a mild course!
The good ones:
Helheim slipped into the autograph session at short notice and will be at the Silence booth on Thursday from 20:00 to 20:15.
Thjodrörir replace Nordic Raid at incredibly short notice. Founded in 2016, the pagan metallers from Neumünster have released their first album "Solstitium" in 2020 and have already played several live shows.
Many thanks to the two Vikings and Valkyries for the ultra short-term replacement! They also take over the autograph session of Nordic Raid.
---
News Message from 23.05.2022
Signing Session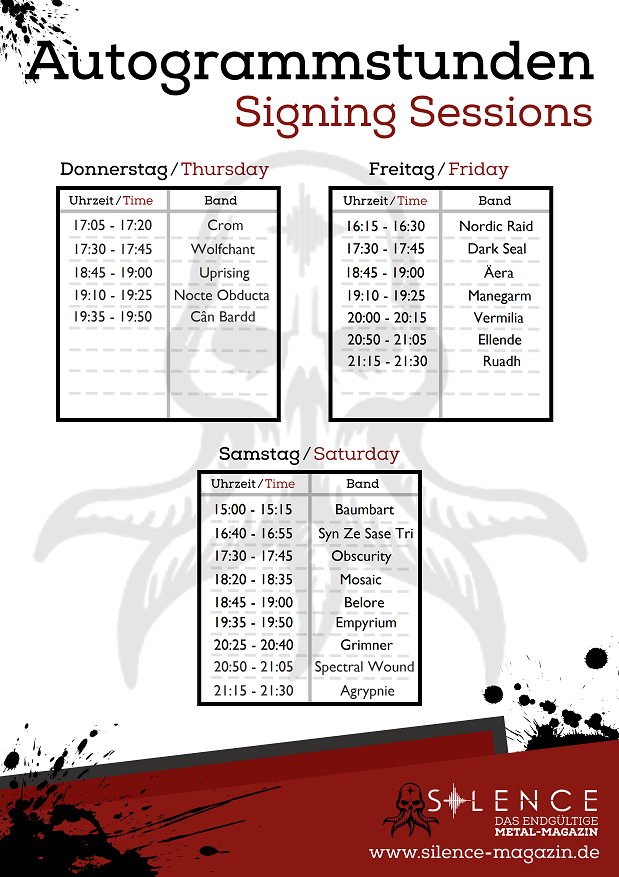 We are happy to announce at short notice that there will be a signing session.
Again organized by our friends from Silence Metal Magazin, thanks for that!
So if you always wanted to meet your favorite band in person or get your merch signed, here's your chance \m/.
* subject to changes *
---
News Message from 22.05.2022
Met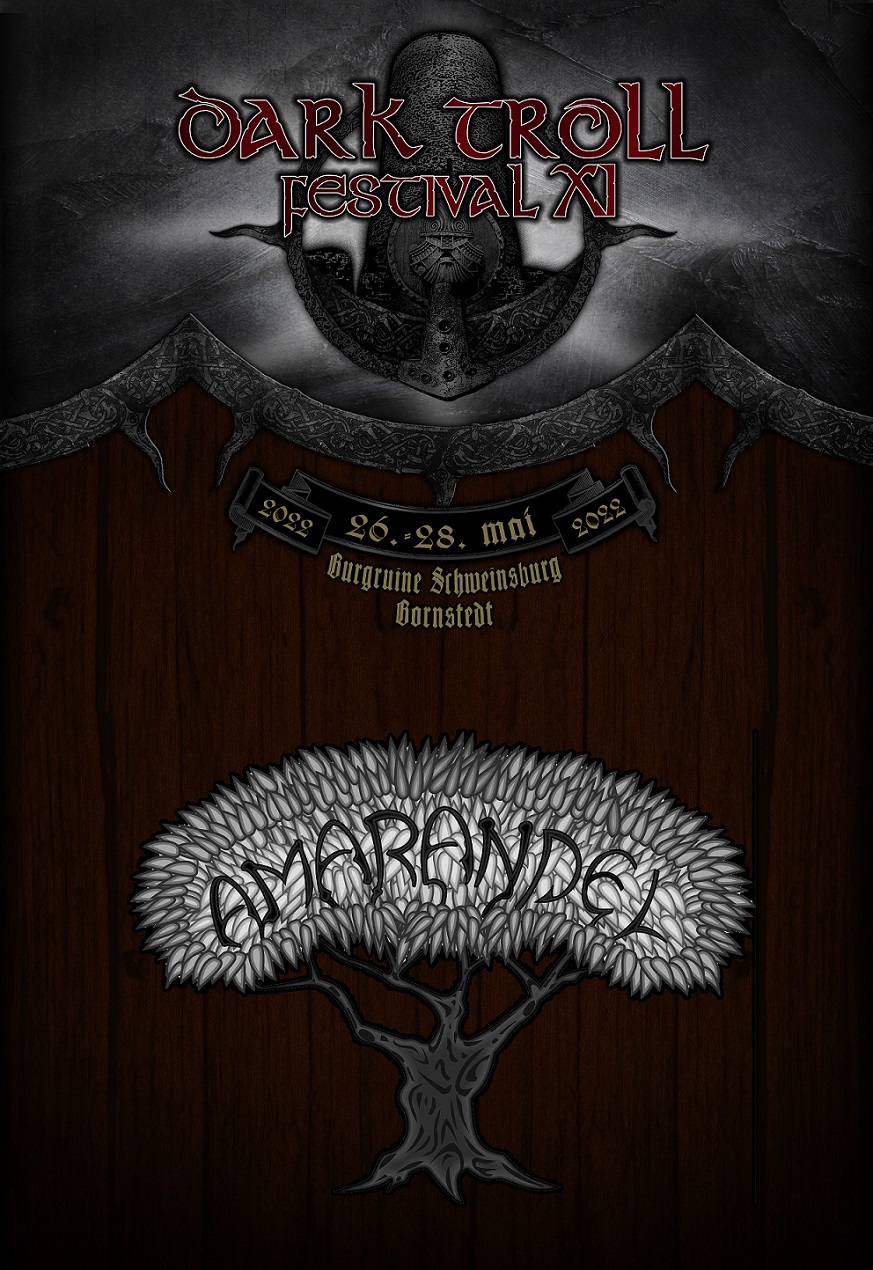 Good evening dear trolls!
We just wanted to remind you that we also have delicious mead and Cherry mead at our mead and whiskey bar.
You are also welcome to bring your horns and have them filled.
By the way, our mead has been coming from Amarandel for a few years now. Thank you very much for this great cooperation!
So then up the horns and see you on Thursday \m/.
---
News Message from 15.05.2022
Running Order Dark Troll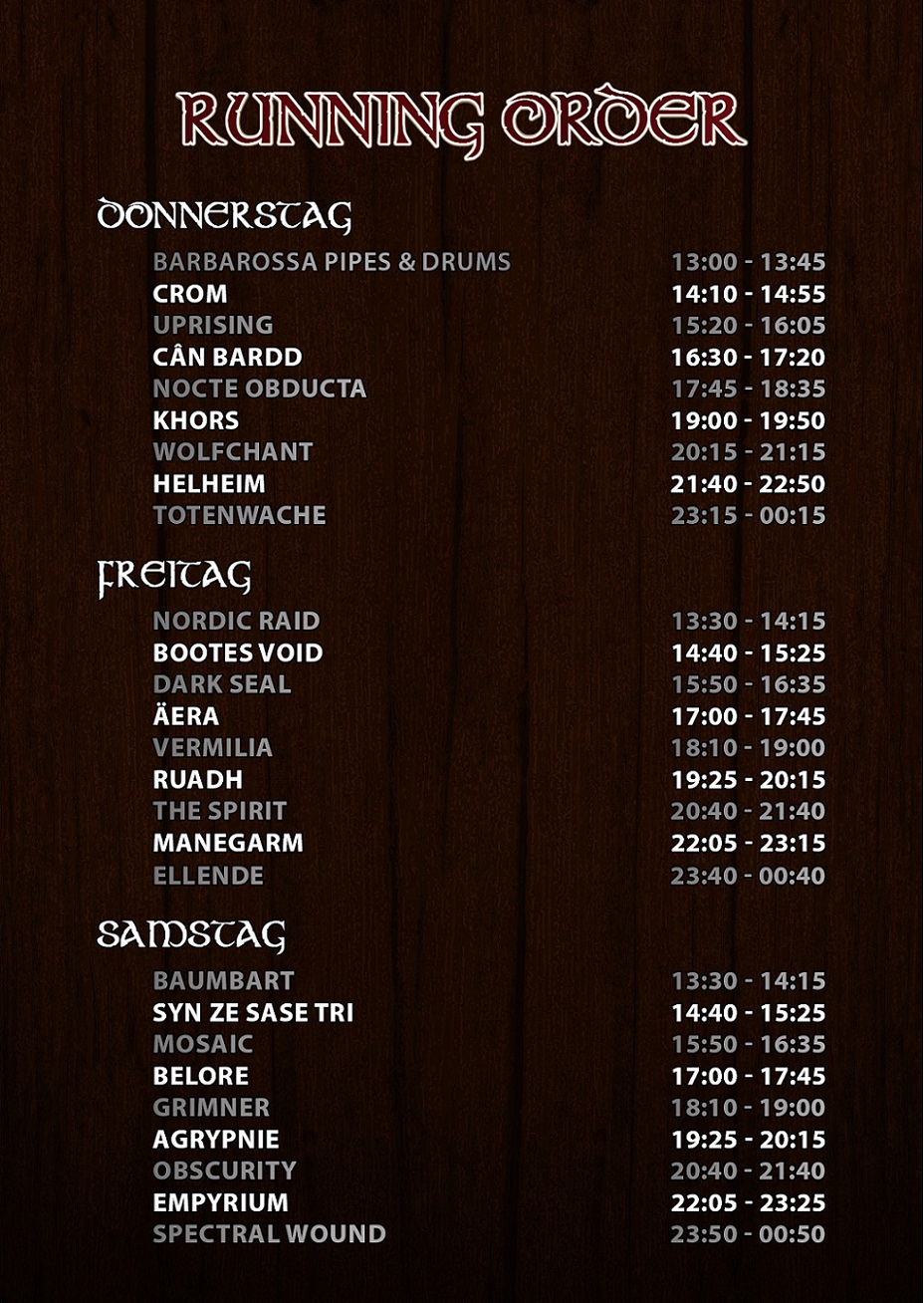 So as promised, here is the running order that everyone has been waiting for!
The arrival will be possible from Wednesday morning at 8a.m. ;).
PS: Due to the high demand, we have tried everything possible and are happy to be able to offer you a small contingent of day tickets on site.
---
News Message from 08.05.2022
The Spirit @ Dark Troll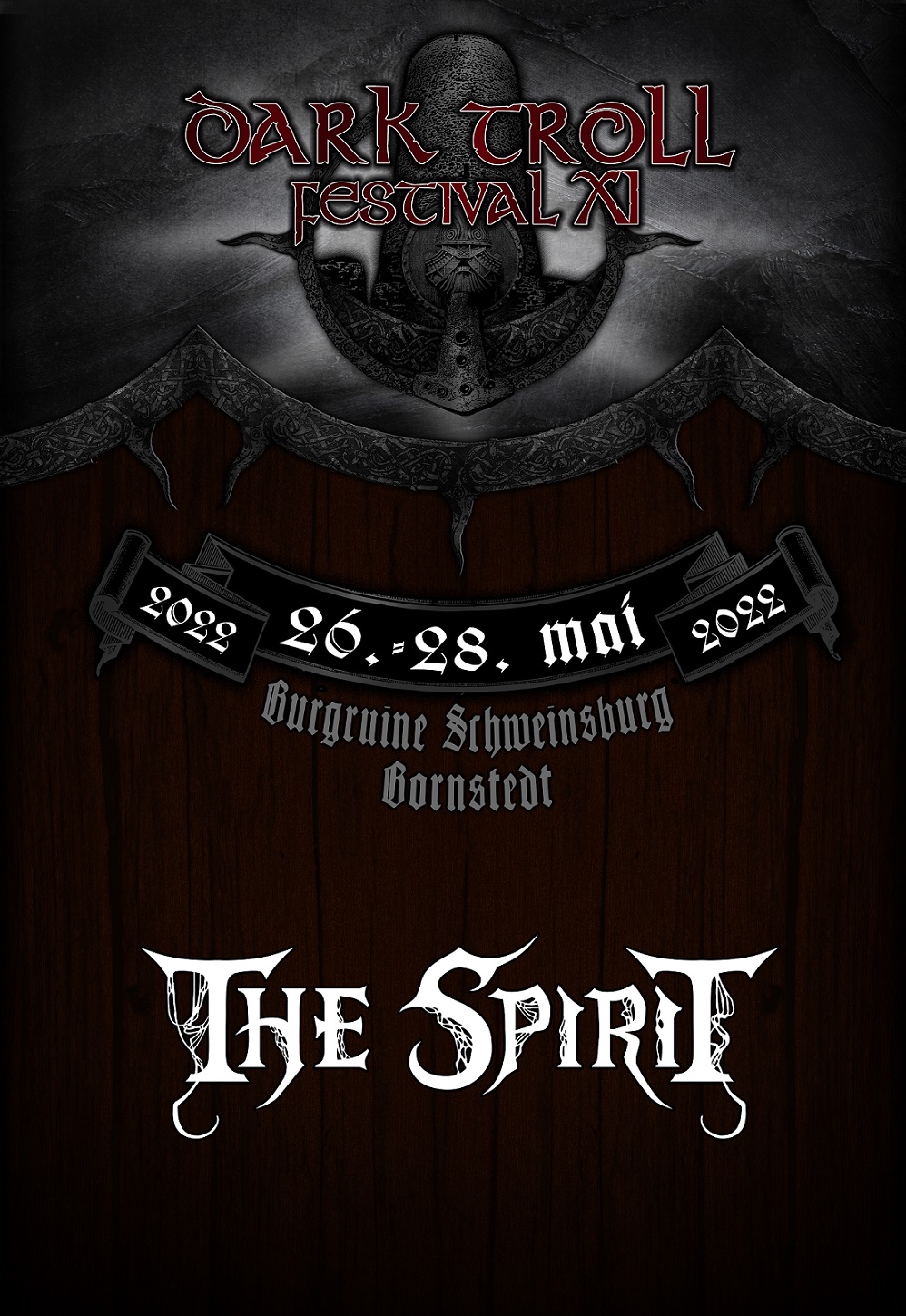 Today we can proudly announce the last band for this year's Dark Troll Festival. We hope that the line up will now remain so and no further bad news arrive.
Already in 2020 at our then freshly resurrected Fimbul Festival the band from Saarbrücken blew us away!
Now they return to the castle and also bring their new album "Of Clarity and Galactic Structures". Are you ready for a concentrated load of Black Death Metal of The Spirit - Band ?
---
News Message from 03.05.2022
Boötes Void @ Dark Troll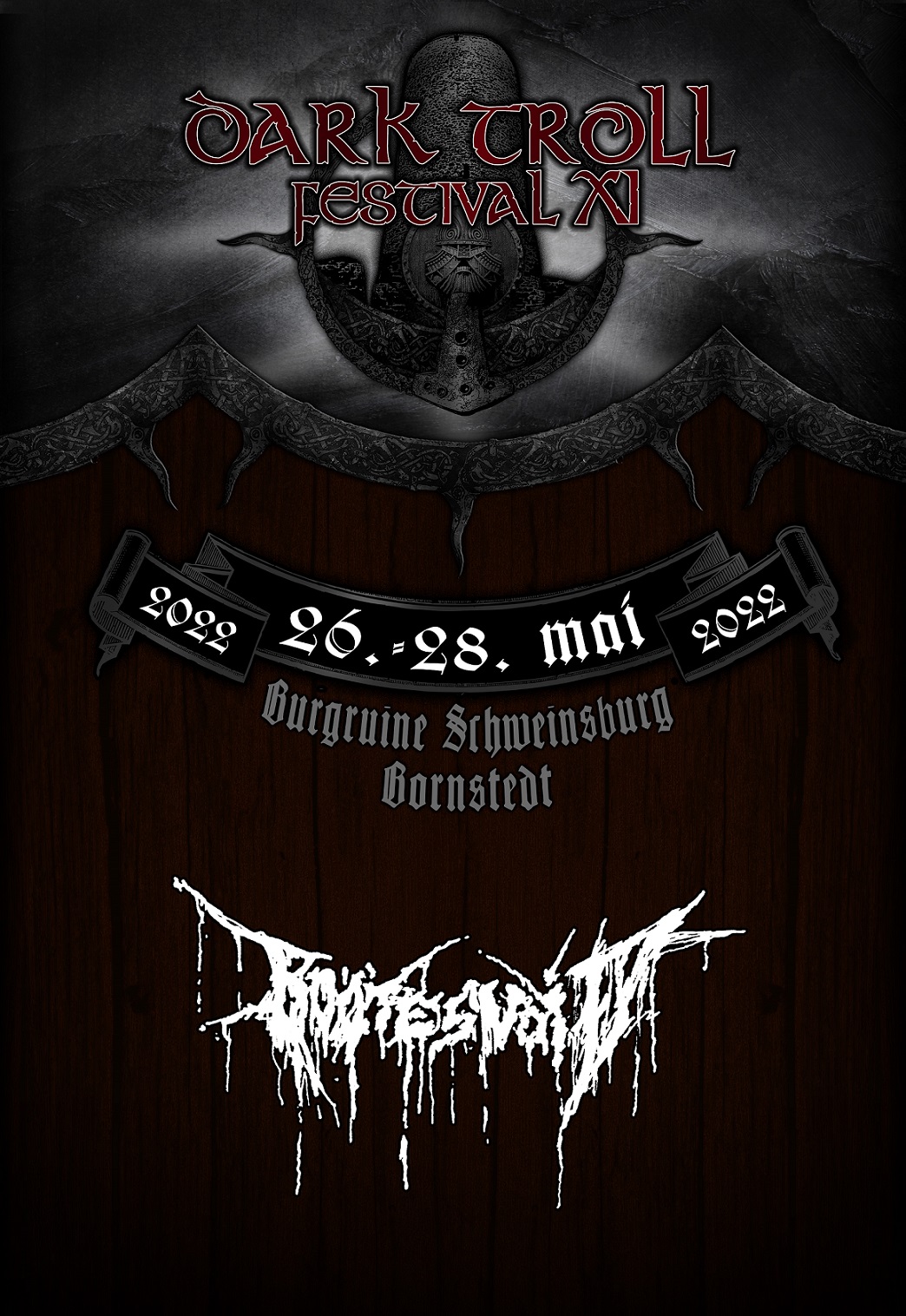 May is finally here and we are really looking forward to seeing you all again!
We still have a few announcements to make, since we had to fight with some things through the last two years. Today comes announcement number 1 in the form of the penultimate band for this year's Dark Troll.
We are happy that we could win a young up-and-coming band for us on such short notice. The recently released debut album has convinced us fully and so we are pleased that the 2019 founded band will present their occult black metal live at our stage.
We are up for Boötes Void and we hope you are too!
---
News Message from 25.04.2022
Absagen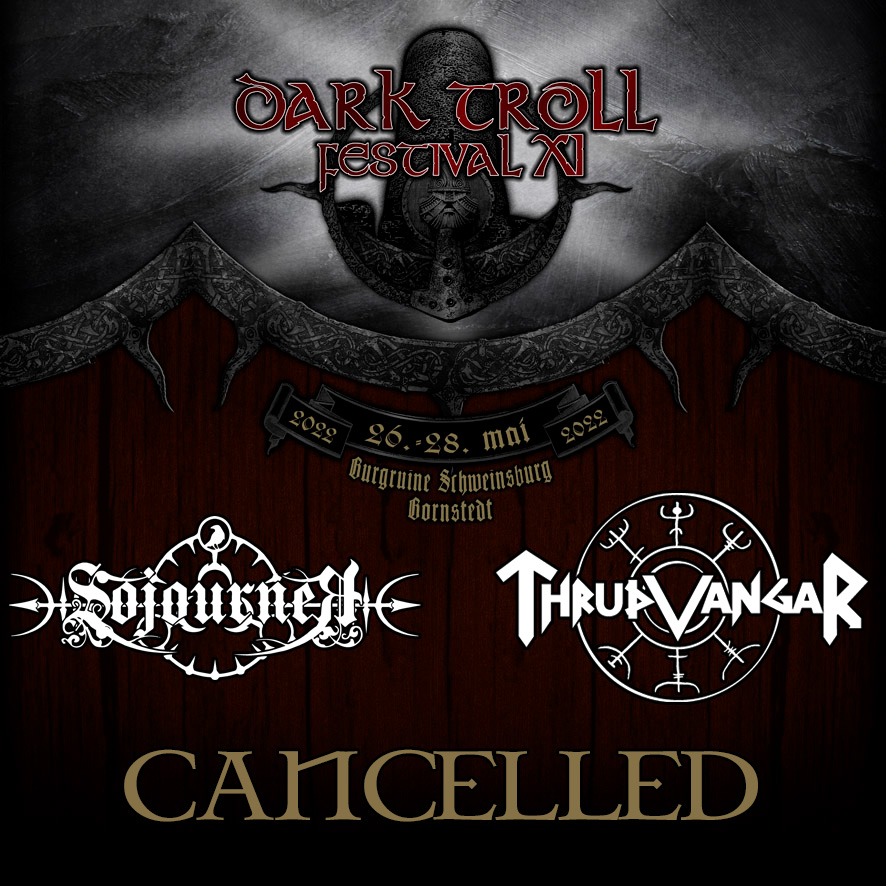 Hey hey you trolls some of us had an awesome weekend at the Ragnarök Festival. How is it with you guys?
Unfortunately we come to you with not so great news today...
As some of you already suspected, Thrudvangar have to cancel their show at our festival as well, because they decided to break up the band. We are more than sad about this and hope to see one or two of our good friends again!
Unfortunately, Sojourner can't perform either for reasons neither we nor the band has any influence on.
Again, we were looking forward to a long-awaited reunion after the band played their second concert and first ever Germany concert with us in 2018.
We hope to get together again sometime in the future.
Thanks to the double postponement, our line up is always quite jumbled. But we promise you adequate replacements.
PS: In our Facebook event (https://www.facebook.com/events/598580883959117) there are always people offering their tickets, because they also can't participate anymore due to the postponements and just as many people who are still urgently looking for a ticket. So whoever is in need, take a look.
See you in a month \m/.
---