News from Dark Troll Festival
---
News Message from 20.11.2022
Black Messiah @ Dark Troll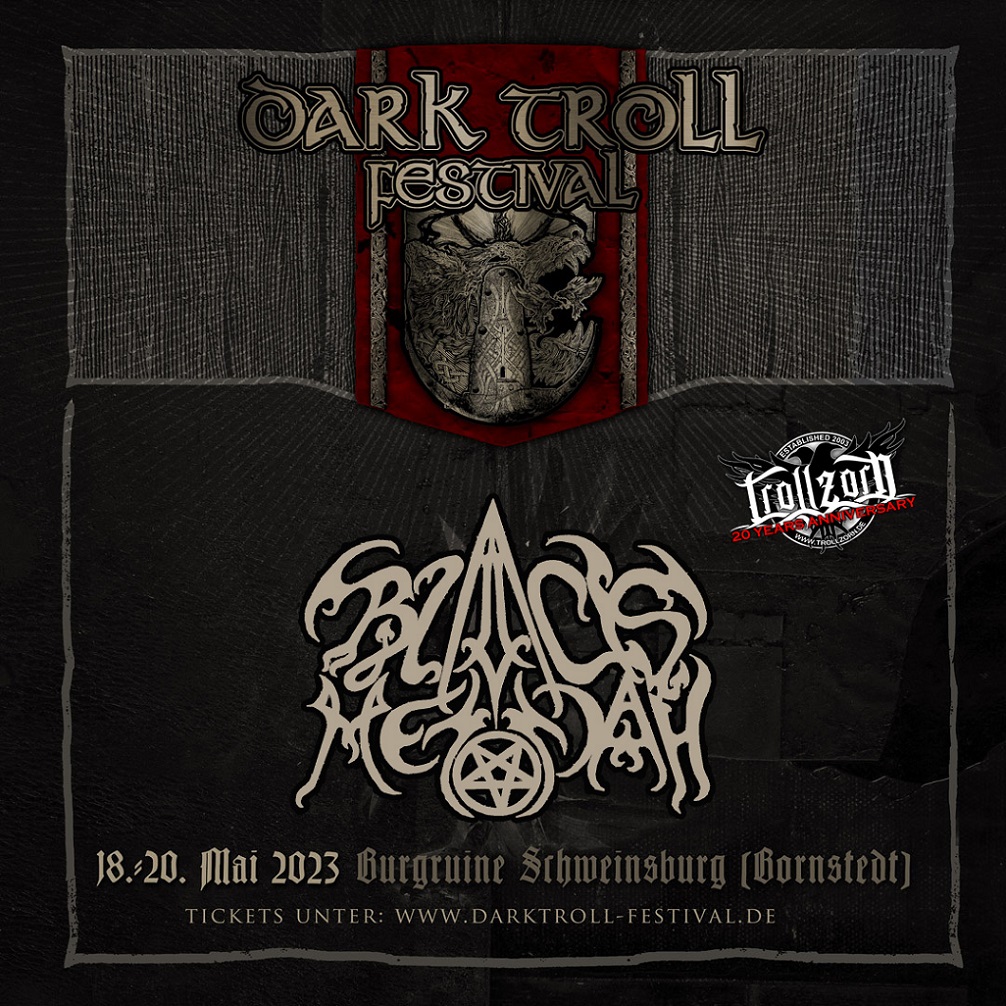 We are happy to announce that our friends from Black Messiah, who had to cancel their show at this year's Dark Troll (thanks to the double corona-related postponement), will join next year's edition.
With a mixed set of songs from the early days as well as more recent songs they will perform a show which bring your blood to boil.
The band from the Ruhr area gave us three demos and seven albums in their incredible 30 years of music making!
---
News Message from 06.11.2022
Fimbulvet @ Dark Troll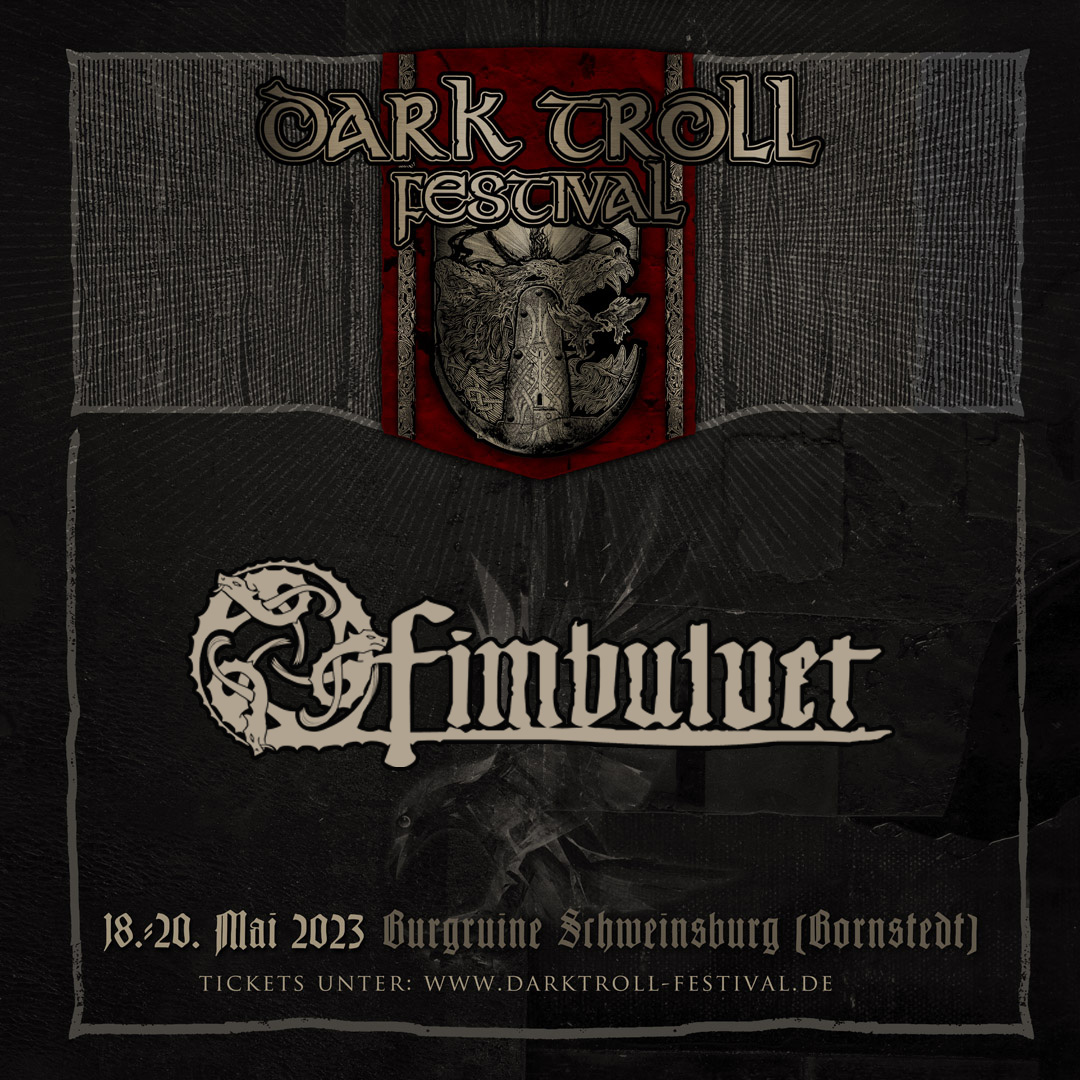 Today there is the next highlight!
Not only that it will be their first live performance since 2017, no the band also celebrates its 20th anniversary in 2023.
The Thuringians of Fimbulvet released four albums, a demo. a compilation and an EP until today and we are proud to announce that the band will release the long-awaited new album, which is called "Portale" in the coming year and will celebrate the release show at our beautiful Dark Troll.
It's going to be great and we are already looking forward enormously to finally meet these guys again!
---
News Message from 31.10.2022
Morgarten @ Dark Troll Festival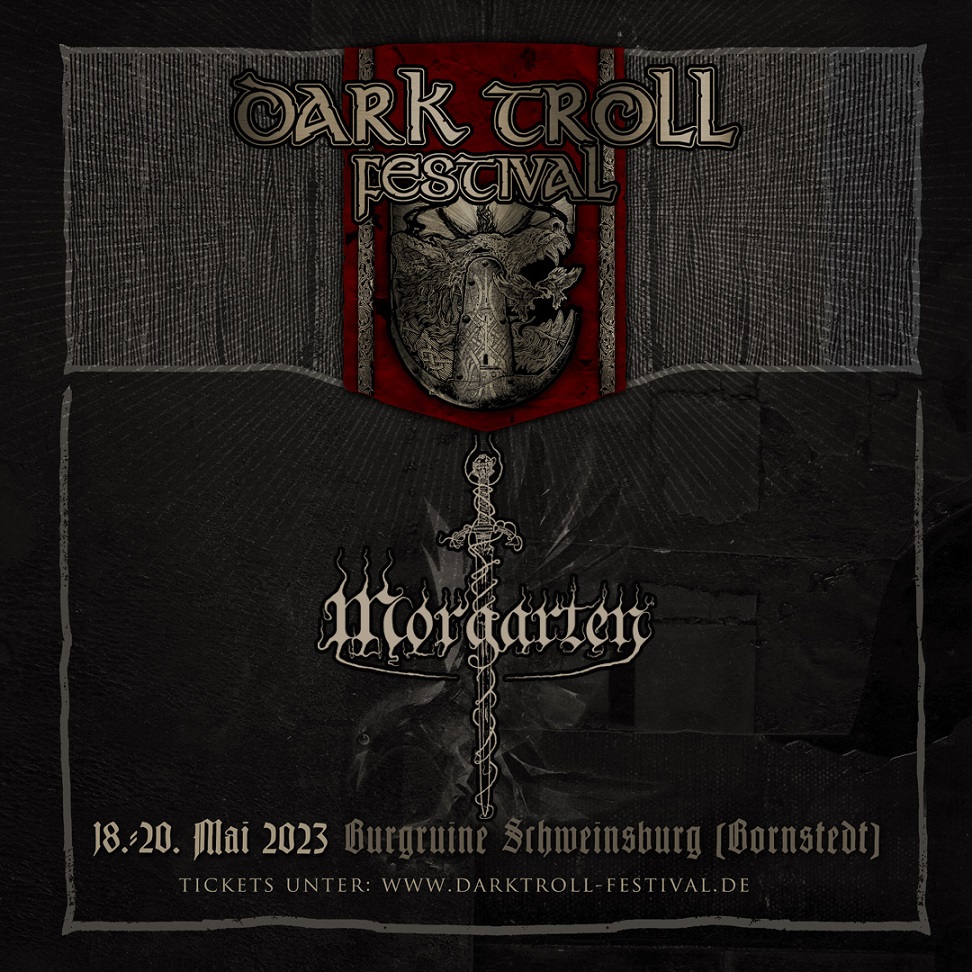 We'd already like to follow up with the next band.
The world needs new folk metal bands that follow in the footsteps of the great ones.
That's what these five Swiss guys thought in 2005 and founded their band Morgarten. It took them a few years to become known beyond the borders of the French-speaking Switzerland, but since a few years they're breathing new life into the folk metal scene of Europe with their two albums.
We are looking forward to celebrating and toasting together with you guys!
---
News Message from 30.10.2022
Skratte @ Dark Troll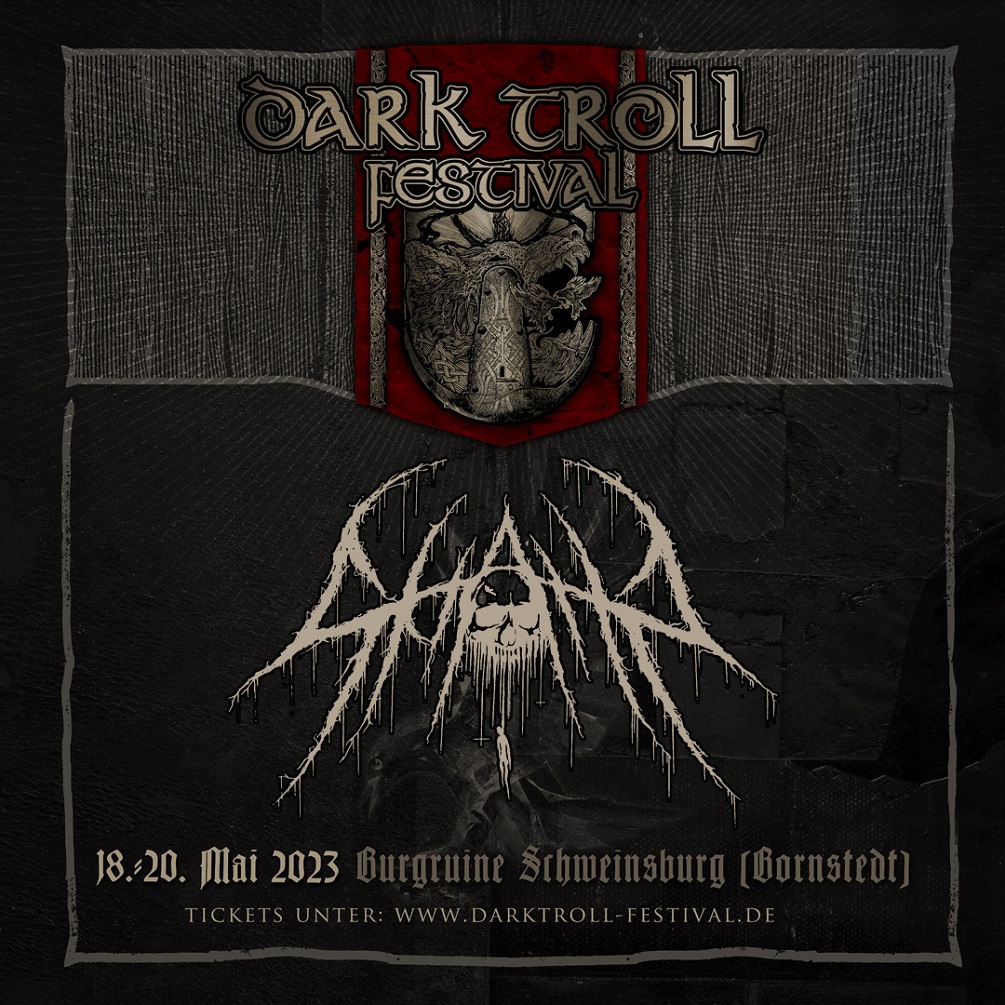 This is Halloween! This is Halloween! We wish you a wonderful scary night tomorrow and as promised we want to announce another band every week.
The next band is also born out of a solo project. Hevnbrann founded the project back in 2012 to be able to realize his visions musically.
The music contains hatred, misanthropy and damnation - a lyrical reflection of a world that is devoid of any deity and can only be held in place through the devotion of every single natural spirit.
We are enormously looking forward to the live debut of Skratte!
PS: Tomorrow we'd like to announce another band \m/
---
News Message from 23.10.2022
XIV Dark Centuries @ Dark Troll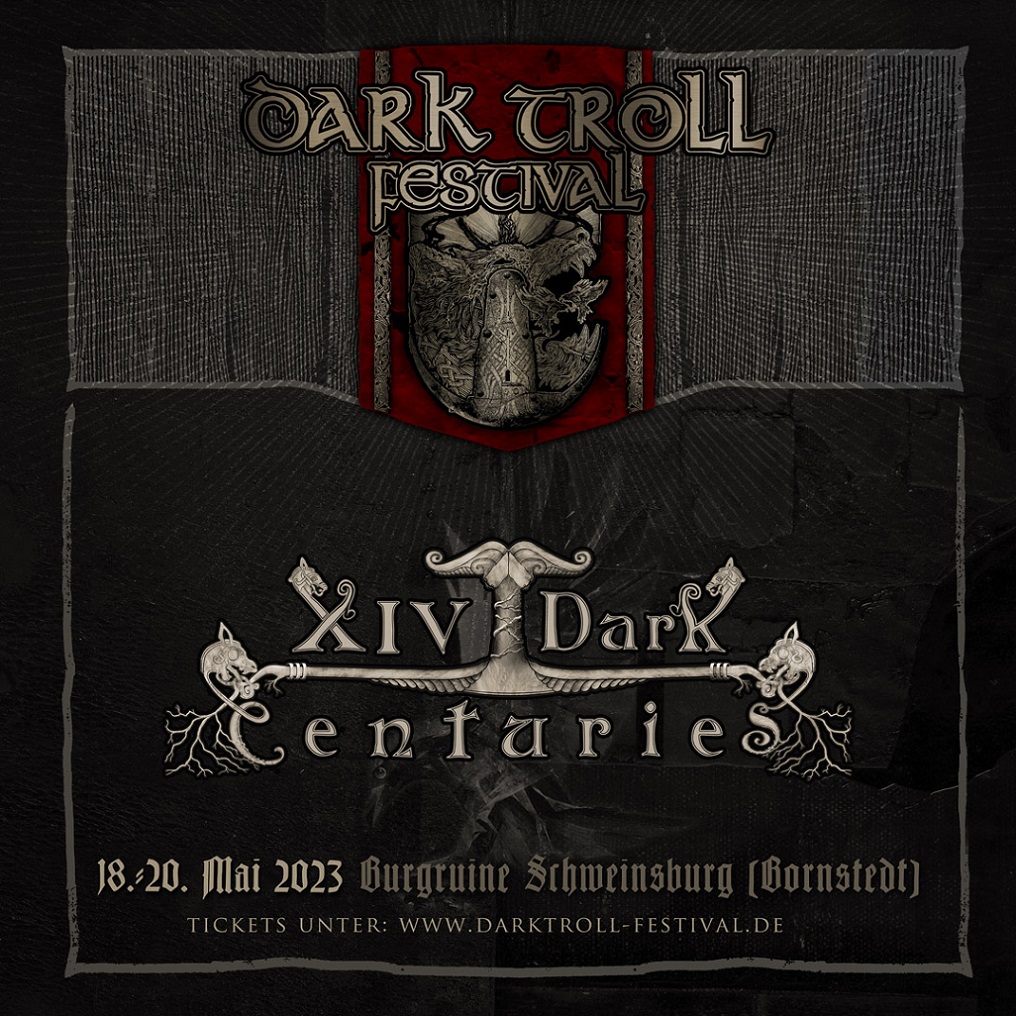 Of course, bands from our own roster should also be represented and we are pleased that our Thuringian friends from XIV Dark Centuries (Official) come back to our beautiful castle ruin after 5 years.
The co-founders of German Pagan Metal have been active since 1998 and have released four albums, two demos and one EP to date.
The album "Waldvolk", released in 2020, was long awaited by fans of pagan music and they were definitely not disappointed.
Dear Michel, we wish you a good recovery and are looking forward to seeing you and the rest of the band again!
---
News Message from 16.10.2022
Afsky @ Dark Troll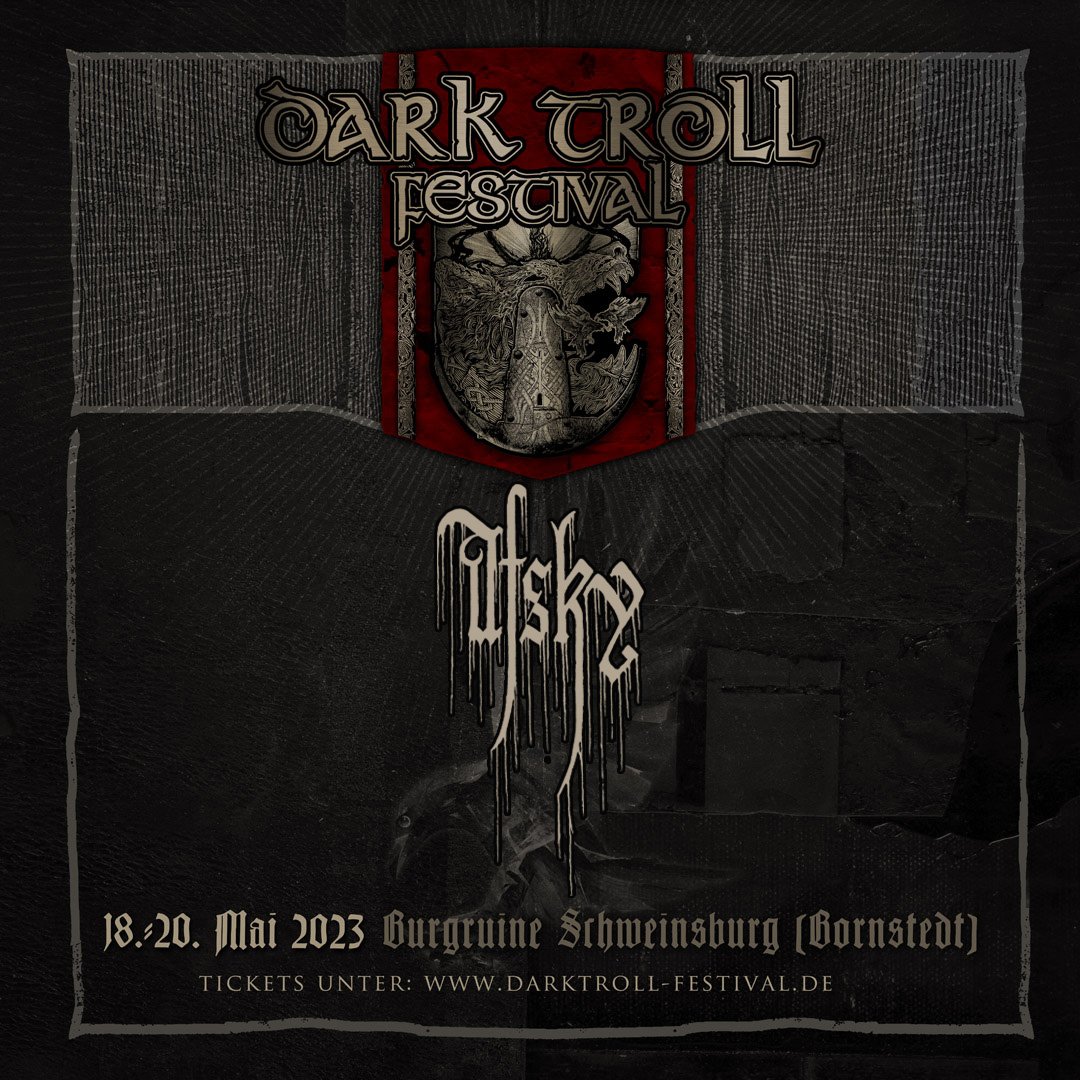 Here's the next big thing! The line up is going to be nice and international again just like our audience and that makes us really proud.
We are looking forward to enjoy the great music of incredibly talented artists with all of you.
The music of the next band is based on traditional black metal, paired with elements of folk and doom and a mixture of ferocity and melancholy.
Hailing from Denmark, Ole Luk's solo project was formed in 2015 and has released two albums and two EPs to date.
Hopefully you're looking forward to Afsky as much as we do!
---
News Message from 09.10.2022
Nordic Raid @ Dark Troll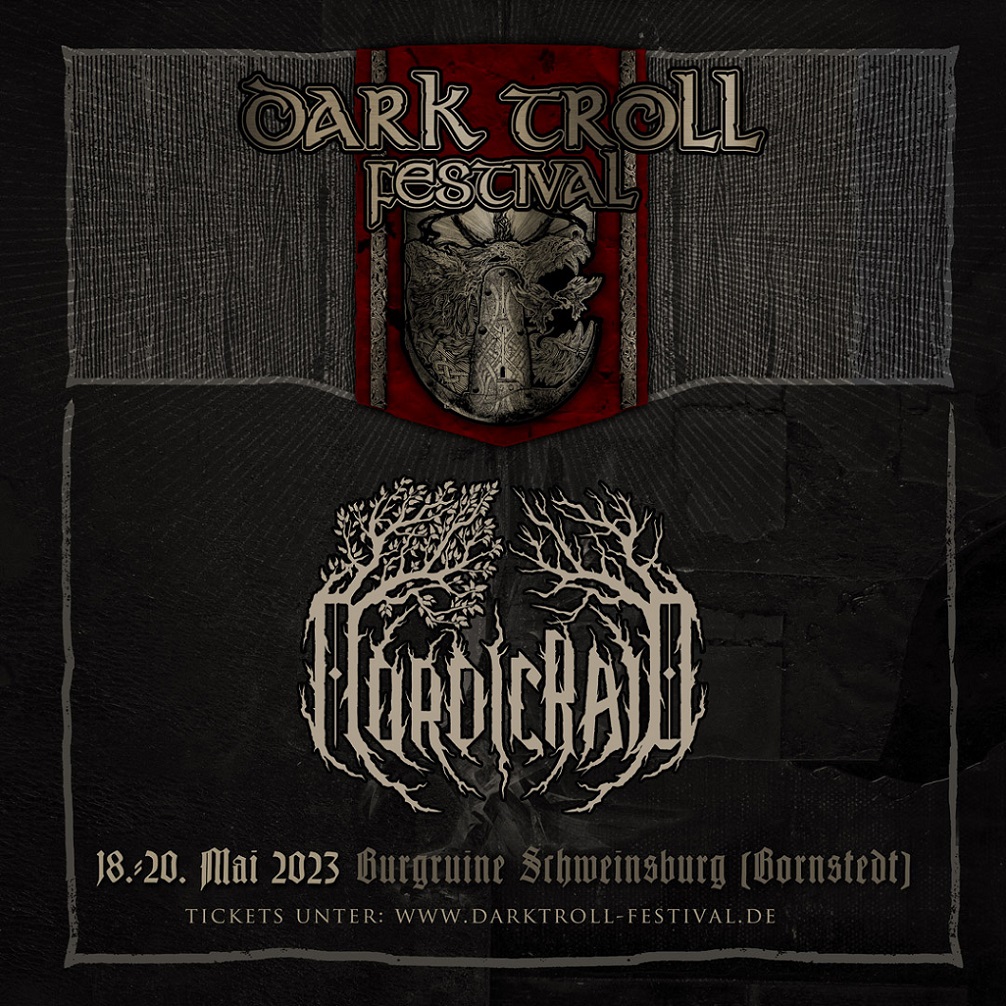 The following band unfortunately had to cancel this year at very short notice due to a positive Corona case.
All the more we are happy that the Northmen from Kiel, which were founded in 2014 and have released a demo and an album so far, will be able to perform their show next year.
With their Viking Death Metal á la Amon Amarth, Nordic Raid take the audience on a journey to the far north.
---
News Message from 03.10.2022
Primordial @ Dark Troll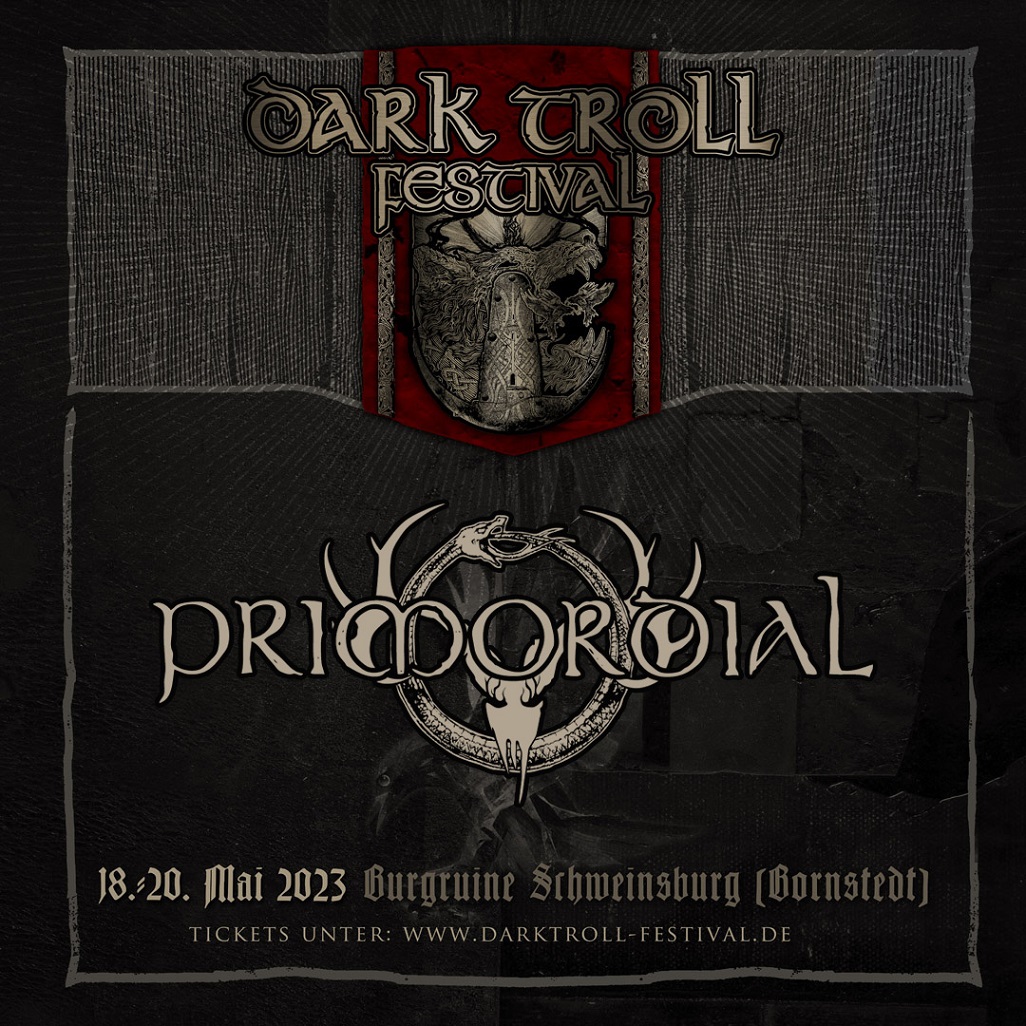 Today on the day of German unity we continue with the Irish offensive! ;)
Because with the next announcement two bands from the beautiful Ireland will visit us in 2023.
We are happy to be able to confirm another absolute banger.
The legendary Primordial were founded in 1991 and have presented their two demos, three splits, nine albums and three EPs in all corners of the world, except on our Schweinsburg. That's why we are more than happy to welcome them and their unique show which is rooted in Celtic, Folk and Black Metal our the castle ruin!
---
News Message from 02.10.2022
Waylander @ Dark Troll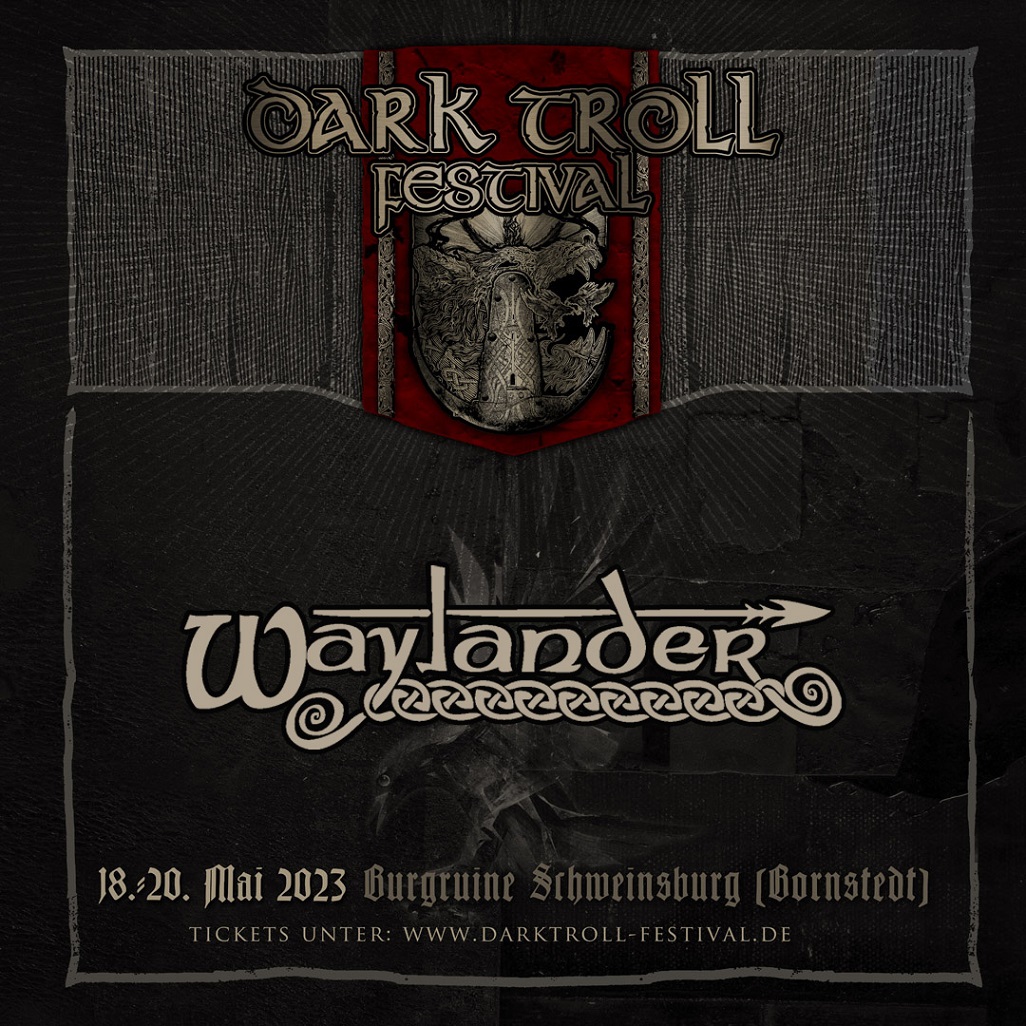 As promised, there will be a band wrap-up each of the upcoming Sundays.
We are happy to welcome back this crazy Irish band and are just overwhelmed that a part of the band comes to us as visitors every year cause it's their all-time favourite festival. After a few drinks and good conversations at this year's Dark Troll we are happy to announce that we could engage Waylander again for a great performance at our castle ruin. Founded in 1993, the Celtic Metal band has released five albums and two demos to date, and with their thirty years of existence, they bring not only a lot of stage experience, but also an energetic performance that invites you to celebrate their whole set.
PS: Tomorrow at national holiday we'll like to announce the next banger ;)
---
News Message from 25.09.2022
Saor @ Dark Troll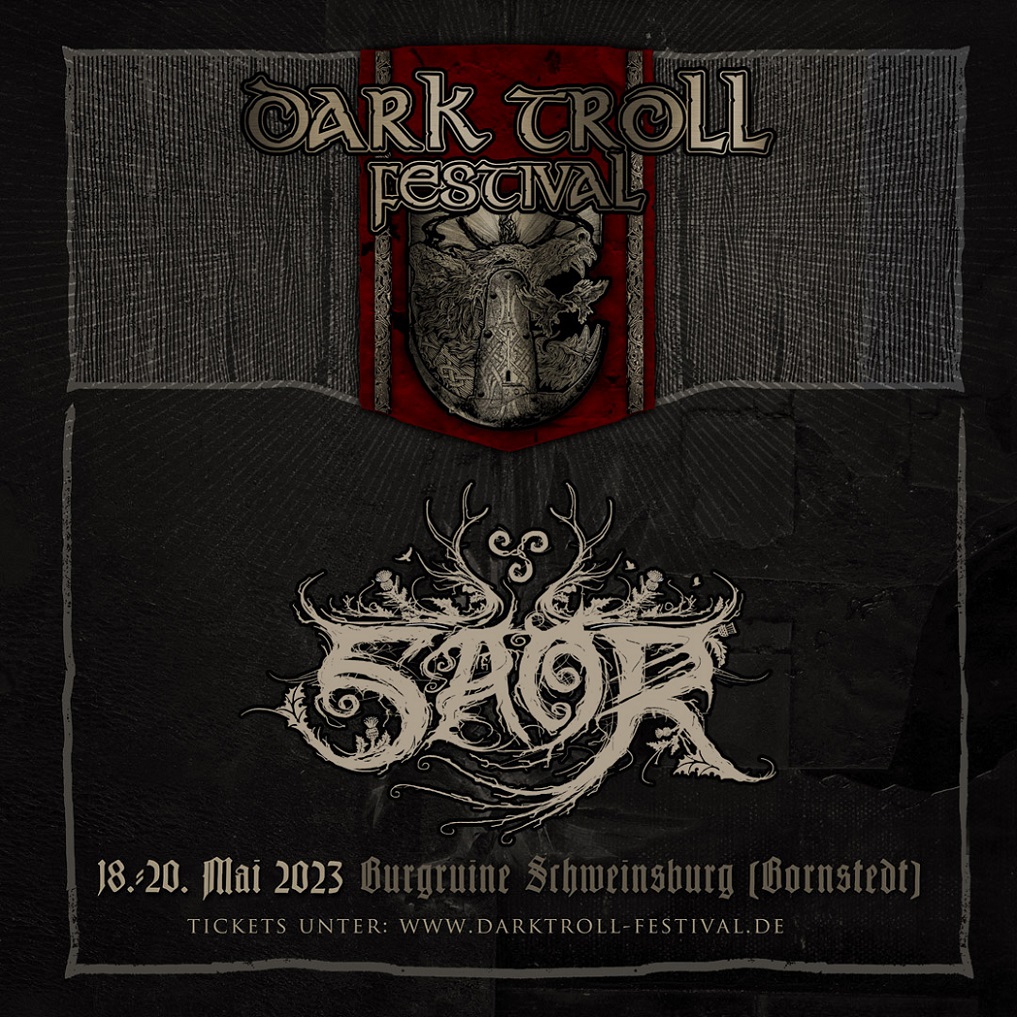 The next Sundays are peppered with a band confirmation each at the usual time at 7 pm.
Today we are happy to confirm the headliner for Thursday.
They are no stranger's to us and we are happy that after their second gig ever in 2015 and the first outside their home country, they now return to our majestic castle ruin.
The Caledonian metal band from beautiful Scotland has released five albums and one compilation to date. After playing several festivals and tours on international terrain, they have become the absolute scene greats in atmospheric folk black metal.
Look forward to a thrilling and goosebump-inducing show by Saor!
---